Noticing more fine lines, wrinkles or a lacklustre complexion?

If you're looking for a natural alternative to injectables and invasive procedures, then Zone Face Lift could be for you…

This wonderful nurturing facial treatment includes Facial Reflexology/Massage and the use of specialist tools to 'lift' and sculpt the face. It'll help stimulate collagen and elastin production, boost circulation and create a more toned and radiant appearance!

The effects are cumulative and skin enhancement usually becomes more evident as treatments progress.

Each gently nurturing session is a treat for all the senses and will encourage deep relaxation of body and mind...


You'll leave the therapy room FEELING good and LOOKING radiant too!
---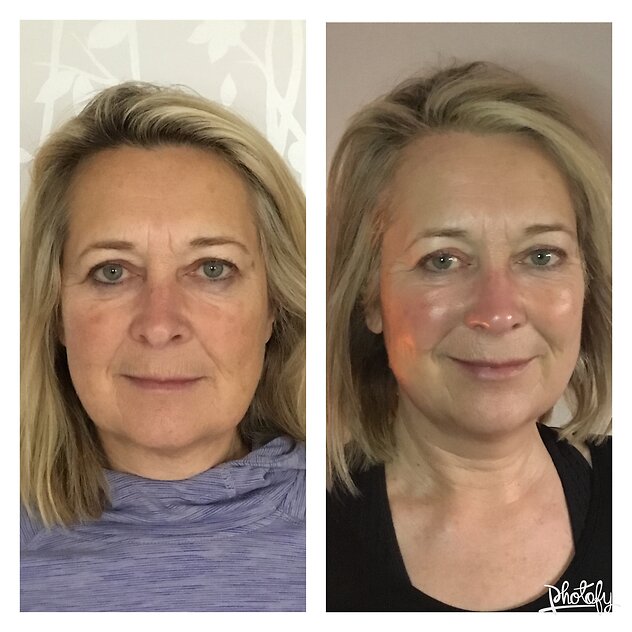 Age Well Naturally

Zone Face Lift is a wonderful holistic treatment that's been a well kept secret of celebrities and beauty insiders for many years...

It's been hailed as "a credible alternative to Botox" and has received many great reviews in the national press...

Daily Mail - "Botox backlash"

Hip and Healthy - "An all-natural alternative to Botox"

The Telegraph - "Take 10 years off in 12 weeks"

Since undergoing training with Belgravia-based "Facial Reflexologist to the Stars", Ziggie Bergman - and introducing ZFL to my clients, I'm thrilled to see them leaving the therapy room feeling rested, restored and GLOWING!

Zone Face Lift can be booked as a stand-alone treatment - to leave you 'red carpet ready' for a special occasion or big night out - but a treatment package is recommended for optimal skin enhancement!

Packages of 3 and 6 sessions are available - as well as the Ultimate Zone Face Lift Programme of 12 sessions.



---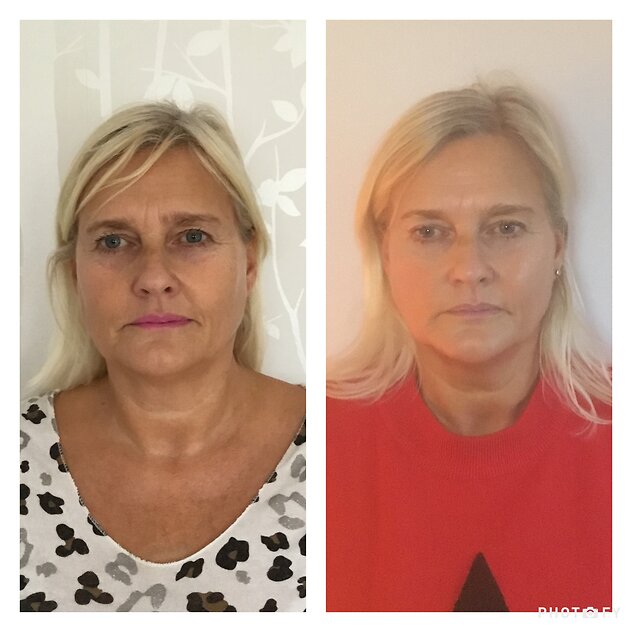 THE ULTIMATE ZONE FACE LIFT PROGRAMME

The Ultimate Zone Face Lift Programme is a series of 12 intensive treatment sessions, designed to deliver optimal skin rejuvenation results...

Each session incorporates Facial Reflexology, Facial Massage and the use of specialist tools to 'lift' and sculpt the face.



Increasing oxygenation to the skin and stimulating facial nerves encourages a more contoured, fresher and younger-looking complexion and softens the appearance of fine lines and wrinkles.



The 12 week programme also includes regular holistic facials to deep cleanse the skin, using wonderful Neal's Yard Remedies and REN Clean Skincare products.


---

The benefits of zone face lift

Zone Face Lift treatments may also...


Reduce symptoms of stress, by encouraging calmness and deep relaxation

Relax tight muscles in the face, neck and shoulders

Encourage the release of 'fixed' facial expressions

Stimulate collagen and elastin production and 'plump up' the skin

Tighten and tone the skin of the face and neck

Reduce sinus congestion

Enhance overall skin condition

Help relieve headaches or migraine

Help relieve Bruxism and teeth grinding

Help relieve Bells Palsy