FACIAL REFLEXOLOGY - Feel good and look good

Facial Reflexology has the same wonderful healing benefits of foot reflexology, but with one other very important effect...

You'll leave the therapy room with a natural glowing complexion!

The techniques used during your treatment may help improve the overall condition of your skin and make it appear fresher-looking and more radiant!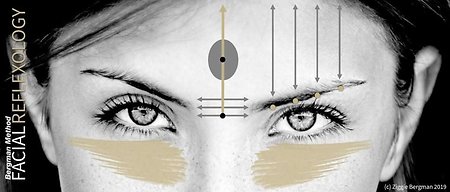 Nurture and restore

Facial Reflexology has been developed by drawing upon a combination of Native American techniques, Asian body mapping and Zone Therapy.

I've been trained by the pioneer of this therapy, Ziggie Bergman, who has a celebrity clientele at her London clinic.

Each treatment session is a deeply relaxing experience and one that should leave you feeling calm, rested and recharged!

After a gentle facial cleanse, a gorgeous Neal's Yard Remedies organic facial oil will be applied to your face. This will be used to gently massage and stimulate individual reflex points, which may help activate your body's own natural healing mechanisms.


---

THE BENEFITS OF FACIAL REFLEXOLOGY

Facial Reflexology may be helpful if you are struggling with :


Stress

Anxiety

Fertility issues

Perimenopause symptoms

Low mood

Muscular tension

Headaches

Migraine

Sinus problems

Bruxism and teeth grinding

Bells Palsy


This calming and soothing treatment helps:


Encourage deep relaxation

Stimulate blood flow

Boost facial circulation

Encourage lymphatic drainage

Tone facial muscles

Encourage the release of toxins

Release tension, which may help soften facial appearance


Get in touch to book your session now


---