Reflexology
"I had the most incredible treatment and have been reaping the benefits all day - and I know I will until my next appointment."

Relieving stress and anxiety
Feeling pulled in many different directions at once?

Perhaps life's a constant juggle of work commitments and family responsibilities and and your own needs are neglected...



In a research study, reflexology was shown to significantly reduce stress levels, being associated with an increased feeling of ease and a reduction in anxiety (1)



Stress is a result of today's fast-paced way of life and, although you may feel under pressure a lot of the time, you have probably learnt to adapt and live with it.

But sadly the effects of long-term stress can be far reaching and detrimental to overall health - manifesting and showing up much later in the form of...

Anxiety

Panic attacks

Symptoms of IBS (Irritable Bowel Syndrome)

Skin conditions - such as psoriasis and eczema

Unfortunately the additional burden placed on the body may also lower immunity, leaving you at risk of more serious health issues.

(1) A.J. McVicar et al. "Evaluation of anxiety, salivary cortisol and melatonin secretion following reflexology treatment: A pilot study in healthy individuals". Complementary Therapies in Clinical Practice, 2007 VOL 13;NUMBER3, pages 137-145


The importance of looking after YOU!

The first step in trying to eliminate some of the stress in your life, is to make sure that you do something JUST FOR YOU!

Even 15 minutes of doing an activity that you love, can change your perspective and enhance your sense of wellbeing...


This could be something as simple as having a soak in a warm bath in the evening - let's face it, how many of us actually do this - we all seem to take showers? But this is so simple to do and can be so effective! You may even end up having a better night's sleep!


And even 5 minutes of deep breathing can have an effect... Find somewhere that you can sit quietly, turn off all technology, close your eyes and take a long slow deep breath in through your nose, pause and then breathe out slowly through your mouth - just notice the sensation as the breath leaves your body...

Repeat this 10 times and I can almost guarantee that you'll feel calmer - easy!

But to ensure long-term wellbeing, it's important that self care happens regularly and becomes part of your life...



Perimenopause and hormone imbalance

Are you experiencing three or more of the following symptoms?



Hot flushes

Irritability

Mood swings

Depression

Anxiety
Feeling tired all the time

Insomnia

Loss of libido

Irregular or heavy periods
If so (and you are in your forties), you may have entered
perimenopause
(or pre-menopause) which can occur several years before
menopause
- when your periods cease completely (defined as not having a menstrual bleed for 12 months).
If symptoms are troubling you, please see your GP, who may recommend blood tests to check your hormone levels and rule out anything else. Should test results confirm that your hormone levels are dropping, you may be offered HRT (Hormone Replacement Therapy) - a synthetic substitute to boost dwindling oestrogen levels.
If you'd like to consider a more
natural way to balance your hormones
, why not give reflexology a try?
Treatment sessions are a pampering and pleasurable experience,
promoting relaxation
at the deepest level and have also been shown to
improve low mood
.
Clients undertaking a course of treatment sessions have told me that they feel better, have more confidence and have gained more energy, since starting their sessions.
"My first session with Clare was amazing. I felt she really took time to understand my problems and made some great recommendations. The treatment was incredibly relaxing and I felt great afterwards."

Emma W., Saffron Walden
Your reflexology session

For a deeply nurturing experience, a reflexology session in my peaceful therapy room sanctuary will allow you to escape for some blissful time away from your busy life...

You'll lay back on a comfortable couch, listen to tranquil music (and the birds outside the window), whilst your feet are massaged with a deliciously scented natural reflexology balm.

Gentle pressure will be applied to 'reflex' points on the feet, which may have a powerful healing effect upon body and mind. The sensation should be pleasantly soothing and will promote relaxation - encouraging you to unwind and completely 'switch off'.

You may feel drowsy and 'drift off' or even fall asleep for a short while... As any therapist will tell you, snoring is a big compliment!



The enhanced sense of wellbeing you experience after a reflexology session may last for several days and could make a big difference to the way you are feeling.



Many of my clients continue to come along for 'maintenance' monthly treatments, even though the health issue they initially attended for has been resolved.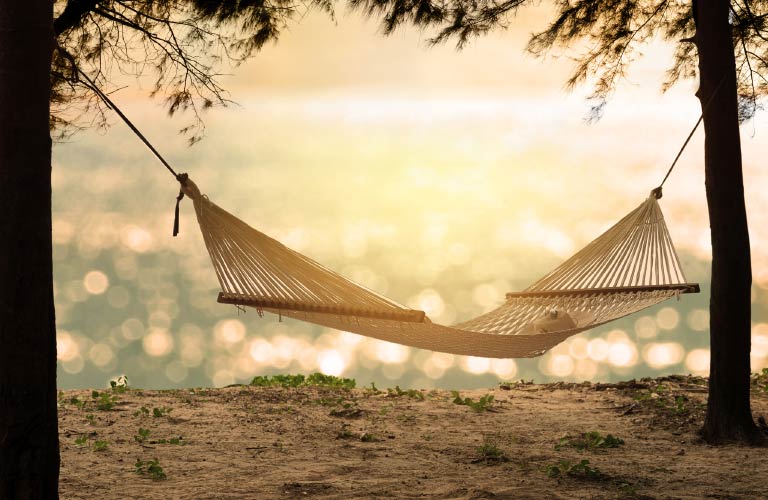 Enhance your health and wellbeing

Like all holistic therapies, reflexology cannot claim to cure, but works by encouraging the body to heal and rebalance itself.

Many health conditions may respond well to this gently relaxing treatment...


Depression

Back and muscular pain

Arthritis

Hormone imbalance - including mood swings and comfort eating

Hot flushes and other perimenopause symptoms

Sinus problems

Asthma

Skin problems

High blood pressure

Digestive issues - including IBS

Migraines or headaches

Insomnia