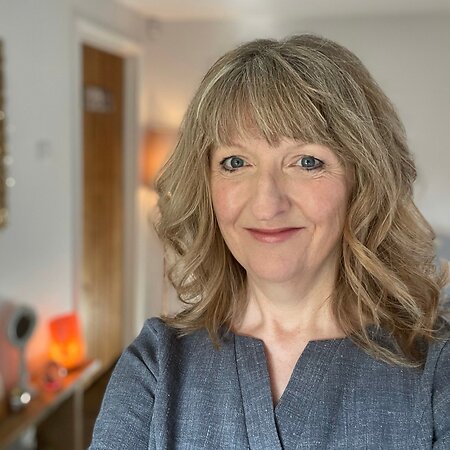 I first experienced reflexology many years ago, when I turned to holistic therapies as a way to relieve my panic attacks…

I'd had some stress going on, but nothing that I felt I couldn't handle, so felt completely floored by what was happening to me. I now know that I'd ignored the warning signs and it's quite common for the body to demand you take notice!

The deep relaxation I experienced during my first reflexology session left me feeling relaxed and positive and I ended up having the best night's sleep that I'd had in ages!

My treatment sessions allowed me to 'switch off' from my busy life as a mum and I know that being able to talk to my lovely therapist helped such a lot.

I believe that providing a safe space to talk is crucial for the healing process, so it's an important part of what I provide within the therapy room now.

Reflexology made such a difference to my life and I knew that it could help others like me, so I decided to train as a Reflexology Practitioner.

Fast forward twenty three years and here I am!

I love helping women to optimise their wellbeing, whatever stage of life they're at.

So if you want to improve your health and wellbeing, are expecting a baby, struggling with fertility issues, or approaching menopause (or out the other side), why not get in touch now and start your wellbeing journey today!


---
Throughout my career I've undertaken additional training and self-study and I continue to enhance my knowledge, by carrying out the annual CPD required by my professional associations.


I've undergone specialist Maternity Reflexology training and have worked on a voluntary basis within a Maternity Unit, treating women during labour.


I have assisted on Maternity Reflexology training courses around the UK and have supported hundreds of expectant mums through pregnancy.


For many years I have supported clients struggling with infertility. Stress can have a big impact on the reproductive process and it's wonderful to see how reflexology and making the right lifestyle choices can lead to a happy outcome!


I love to encourage midlife women to live their best lives and support them through the transition to Menopause and beyond!


I am a qualified Flower Essence Practitioner and offer bespoke Bach Flower Remedies prescriptions - to boost emotional wellbeing and provide support between sessions.


I am a member of the Association of Reflexologists.


I am registered with the Complementary and Natural Healthcare Council.


I am listed on the NHS Register.


My practice has been inspected and granted a Special Licence by Essex County Council Trading Standards, which insists on the highest standards.